A Look At Some of The Best Practices For CMS 
A Look At Some of The Best Practices For CMS
Introduction
Have you ever visited a website that left you feeling confused or frustrated? Perhaps its navigation was cumbersome or content disorganized; otherwise, those sites lacked effective Content Management Systems (CMS). With increased emphasis on seamless user experiences and captivating digital journeys, businesses must harness CMS to deliver exceptional online interactions.
This article delves deep into some of the best practices for content management systems that can streamline the website development process, enhance user experience, and increase online presence.
7 Best Practices For Content Management
Setting Clear Objectives
Setting content management goals and objectives should be your priority. Outline what you hope to accomplish – improving efficiency, fostering collaboration, or meeting compliance regulations. Establishing clear content goals will be the cornerstone of an effective content strategy; they ensure any efforts toward content creation will be measured against your organization's mission and goals.
Reviewing and revising content objectives allows your strategy to remain flexible, adapting rapidly to shifting circumstances and audience needs.
Know Your Target Audience
Once your goals have been established, it is key to comprehending your target audience for content success. Your objectives should clearly define who should receive your material: customers, potential clients, or certain demographic groups. Buyer personas provide invaluable insight into your audience's desires, preferences, challenges, and actions.
For a successful content management strategy, tend to answer questions like:
What are the specific requirements and challenges that your ideal customers have?
What type of content do your ideal customers prefer the most?
What are their interests and expectations?
What questions do they ask when looking for your product or service?
How do they spend time online?
What trends are they presently pursuing?
What channels will allow you to reach them?
After answering the questions mentioned above, the next task involves developing buyer personas and generating valuable content corresponding to every phase of the buyer's journey.
Establish a Content Calendar
Strategizing your content creation process is essential to optimizing your workflow. Once you have identified your target audience, conducting extensive research into their search terms will assist your SEO efforts and limit jargon that might sour customers on doing business with you.
Conducting research allows you to create a content calendar tailored specifically to the demands of your target audience. Integrating one into your content strategy is essential as it assists with organizing, identifying SEO-friendly themes, highlighting scheduling gaps in editorial calendars, and monitoring the frequency of posts on specific topics across your company.
Establish a Governance Structure
Content Governance Frameworks provide organizations with internal procedures for developing, evaluating, approving, publishing, and archiving content to ensure it meets organizational objectives and core values.
An effective content governance structure enables organizations to ensure their content meets high standards, in line with their goals and principles, meeting audience demand. Furthermore, such an arrangement enables content creators to focus on producing high-quality pieces by streamlining the production process efficiently.
Acquire the Right Tools
Although content management techniques are the main emphasis of this article, excellent digital tools are needed. Your chosen CMS should offer a clear and orderly perspective if you wish to accomplish your goal and maintain control over your material effectively.
A flexible and organized CMS should not be your only resource. For instance, you may monitor your content by analyzing SEO and looking for broken links using a governance tool like Siteimprove. The bottom line is to evaluate your content management demands and get the appropriate tools.
Additionally, remember to update your tools. An obsolete, sluggish CMS and related technologies will make your content and project management less effective, just as using a dull knife will not help a chef do culinary wonders.
Walk with the Trends
One of the best practice recommendations is to pay attention to the latest trends. Although new ideas or technologies are not always or necessarily better, you should pay attention and not lose out when they are. You should research subjects like SEO, structured content, technology, consumer trends, and design for content management objectives. Even if not all news is important, you may always learn something new.
Follow intriguing people on Twitter, sign up for their newsletters, and use services like Feedly to have articles sent via RSS feeds from specialized sites. You should do what is right for you, but make sure you have some connection to the ever-evolving world of digital and content management.
Measure your Results
Content creation and publication alone are insufficient; any successful content strategy must also include measures for measuring whether its objectives have been fulfilled or not. Therefore, monitoring and assessing results are vital components of an effective content management strategy and essential to proving its worth.
Analytical tools are invaluable for measuring content performance and success. Content managers can evaluate published pieces based on predefined KPIs using tracking metrics like:
Traffic
Sales leads
Backlinks
Return rate
SERP rankings
Time on page
Bounce rate
Engagement
Click-through rate
5 Popular Content Management Systems in 2023 and Beyond
WordPress
WordPress stands out among content management systems as one of the premier content management systems, thanks to its variety of themes and plugins, flexibility options, customization features, user-friendliness, and versatility. Furthermore, its focus on SEO, responsive design, and active community ensures your website looks great while performing well in search engines.
Umbraco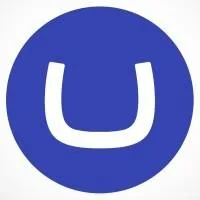 Umbraco is an exceptional website creation and content management platform used globally by developers. Its flexibility and scalability appeal to enterprises by enabling highly customized sites and applications. Hiring Umbraco developers brings with them expert knowledge in maximizing Umbraco's potential to build responsive, user-friendly, feature-rich sites. Hire a team of developers from a reputable Umbraco development company if you decide to use Umbraco CMS for your forthcoming project since they ensure ongoing support and incorporate the newest features and security upgrades to create great digital experiences.
Magento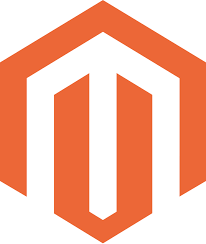 Magento is an eCommerce platform designed specifically to support online businesses that provide an array of functionalities. With its ability for customization, expansion, and changeover, it makes an excellent solution for creating complex yet specialized storefronts online.
Joomla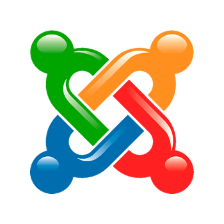 Joomla CMS is an efficient and widely utilized CMS due to its user-friendly interface and powerful capabilities. It is the perfect option for individuals and companies looking to build and oversee websites ranging from personal blogs to complex corporate portals. Thanks to an expansive collection of templates and extensions available with Joomla, it makes easy customization in appearance and performance possible.
Drupal
Due to its flexibility and strength, businesses and developers rely heavily on Drupal CMS when developing complex and feature-rich websites. Its modular architecture enables great flexibility and scalability, ideal for creating anything from small business websites and community platforms to enterprise sites and personal blogs. Secure security measures, frequent updates, and an active community help cement its place as an established and safe platform.
Wrapping Up
Businesses in today's digital environment must prioritize effective content management to succeed. By following these seven recommended practices, businesses can ensure their content is structured, easily accessible, and captivating for its intended audience. Each step in the content management process contributes to success, from setting clear objectives and guidelines to incorporating tracking and analytics systems. Each stage plays its part towards success, and customer engagement is enhanced as businesses dedicate resources and energy toward crafting a robust content strategy – promptly implement these best practices for enhanced success in your content management endeavors!