Are our celebs responsible enough?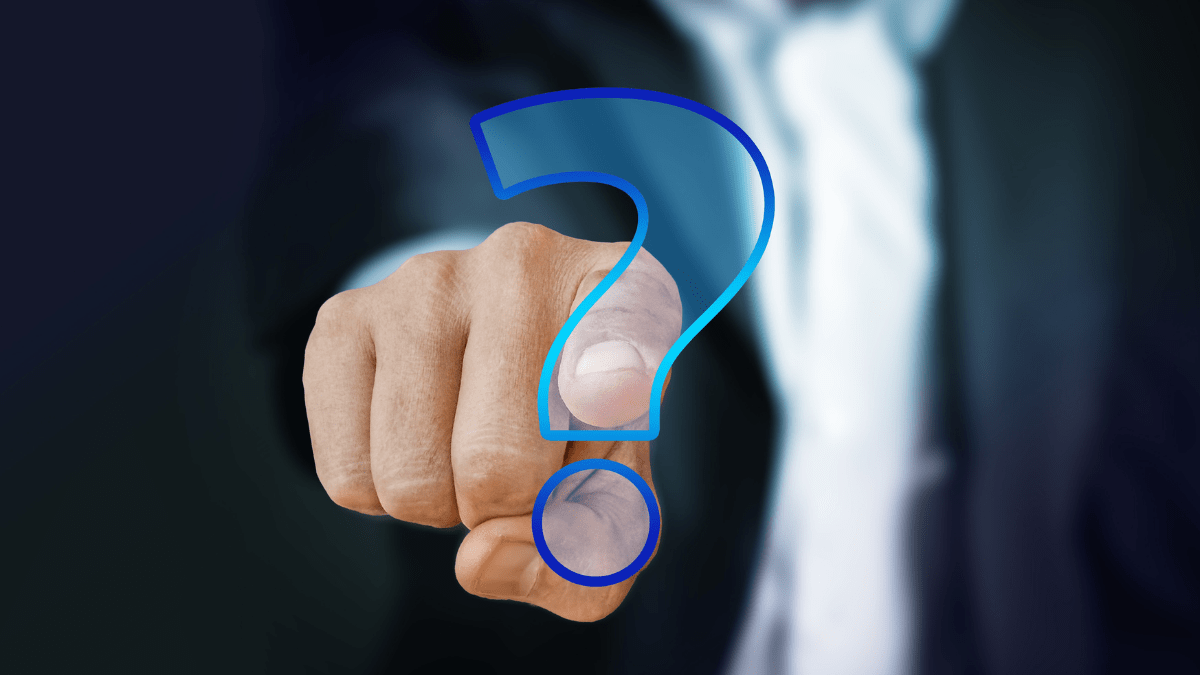 Are our celebs responsible enough ?
Well most of them are not, the reason why we say that because most of them are either enjoying their vacation in the Maldives or playing a blame game. This would have been the right time to pay back to society and help in any way they can. People of this country have a lot of expectations from celebs, unfortunately, celebs have completely failed to prove their worth. Enjoying Vacation or not helping people clearly shows that how responsible or sensible our celebs are. And it also shows what their agenda is
Some of the celebrities did raise their voices against this careless attitude, Including Nawazuddin Siddiqui and Nidhi Razdan.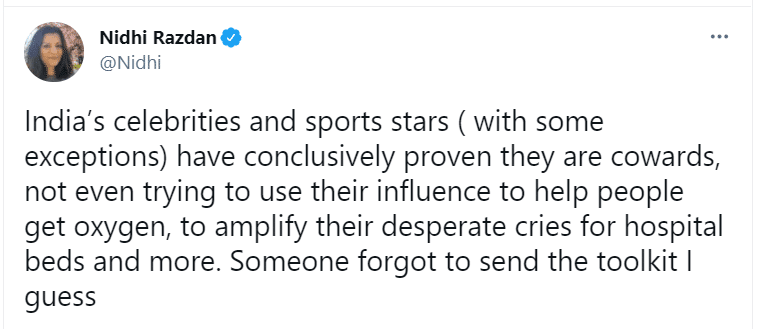 In this emergency situation, we want our celebs to help us and guide us, like some of them are doing very sensibly, Which includes Sonu Sood, Kunal Kapoor, or Vinod Khosla. These are few example that I found but there must others as well, please feel free to comment if there is any.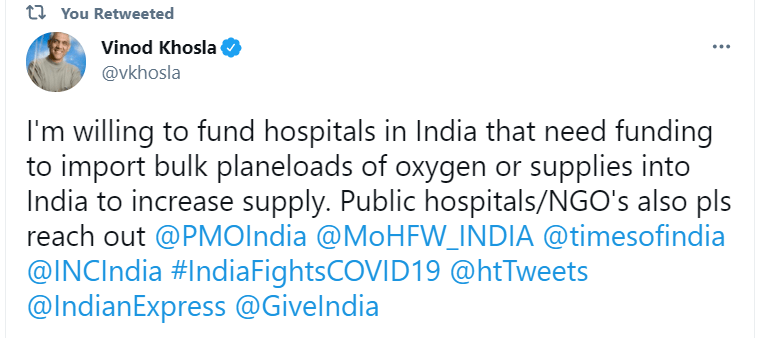 While some of them are doing what they do always – spread misinformation, fake propaganda. And that's why one of my tweets went viral which I did to reply to Farhan.
Yes, our government did fail to handle this situation but so are the other so-called developed nations' governments. No government or country has ever made a system that can handle such types of pandemics. No one has unlimited resources and especially in India where the population is the biggest challenge. In the first wave of Covid, we did see how Italy, UK, USA failed while the Indian government was praised by WHO for handling this corona crisis.
Overall in this crisis situation, we want our celebs to help, Financially, Mentally, or in any way they can, even if they can not then least we expect them is not to spread any misinformation or negative news.
Some of the celebs did upload their photos while taking the vaccine which is again a good cause as it will increase awareness and gives confidence to the common public to take the vaccine. Govt. is doing their best to give the vaccine to everyone and thank god they gave preference to medical staff, police and other security personnel – and now our medical team can give vaccines to everyone.
Dr. Ambedkar said, "With this freedom, we have lost the rights of blaming Britishers for everything, from now on we are responsible for everything." And that is what it is all about instead of blaming anyone let's focus on the solution first