Why we should hire you?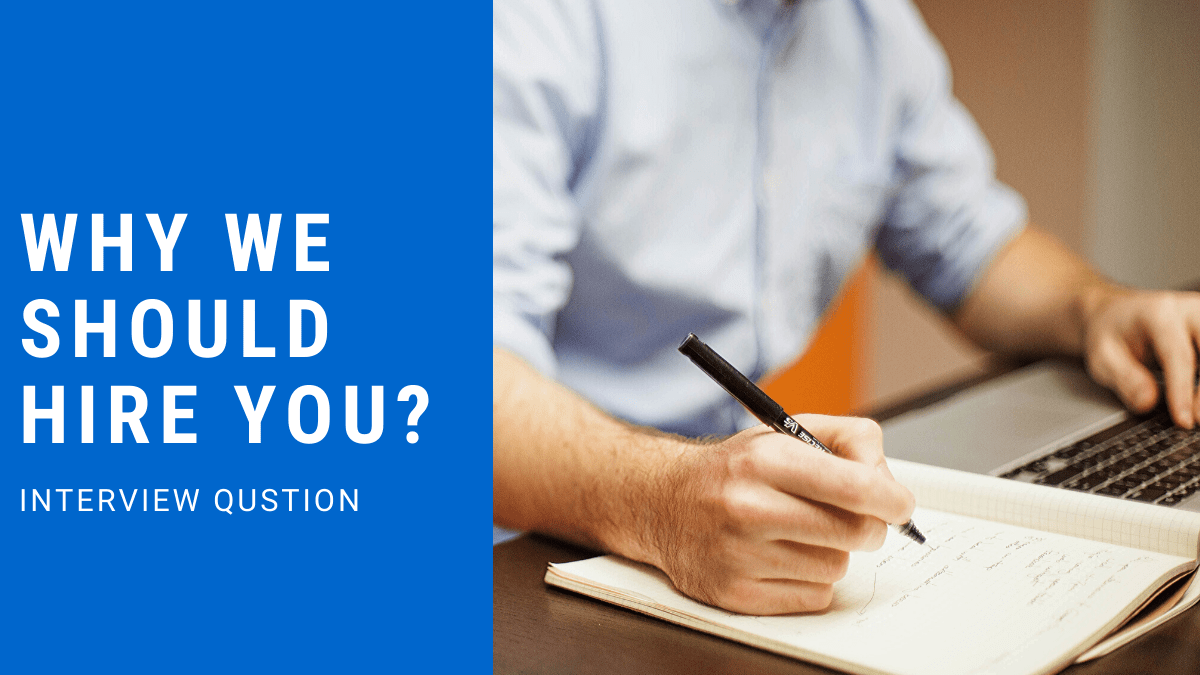 Why we should hire you?
Sound Simple? And the Answer is more Cliché.

But it's not that simple as people who ask this question are the managers or recruiters. And they are looking for a straightforward and logical answer. But 8 out of 10 times, the candidate fails to understand the reason behind it. So let's know the reason behind it.

Reasons:
1) The manager has an option, and he/she wants to understand from you that why he/she should hire you? I mean, what extra value you bring to the organization?

2) What special skills you have that will benefit the organization. Sometimes having an add-on skill helps a leader to make an informed decision. Consider an example of the cricket field if you have a player who bowls or bat Vs. The player who is an allrounder, he is an excellent fielder. A good leader would choose the latter one who is also an outstanding fielder. Correct?

3) Its a routine interview question that interviewers will ask every time. This question should also be one of the parameters on candidate selection. I mean, if a candidate can not explain his/her choice, what chances are there that he/she will be able to put his/her points to his/her team or client? Simple as that.

4) This question also indicates how effectively you communicate about your self. Because communication is always going to plan an essential role in any job you take, remember is communication that is more important than your skill. 9 out of 10 salespeople are trying to sell you the same thing. Still, the one who communicates effectively is going to get the higher sell.

Conclusion:
Your selection will depend based on your technical and communication skills and the right attitude. So the primary focus should always be what values you add to your job and how effectively you do that. Don't ever try to over-promise and be as clear and practical as possible. As that will help you in the longer-term and will leave a good impression. Please do note that proactive people are much in demand. Hence your interview is a place where you can showcase your skill in a short period, and if you do that effectively, your chances of getting selected are high. Next time when some asks you, "Why I should hire you." It would be best if you include, your skills, your strength, and your long term goal.